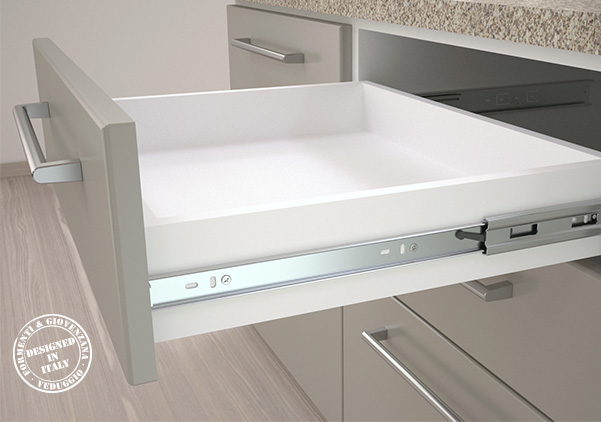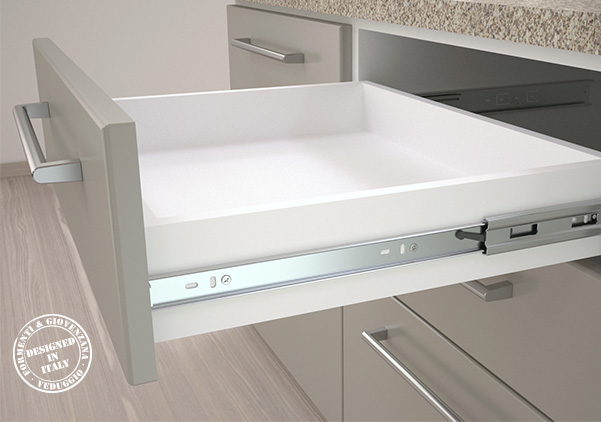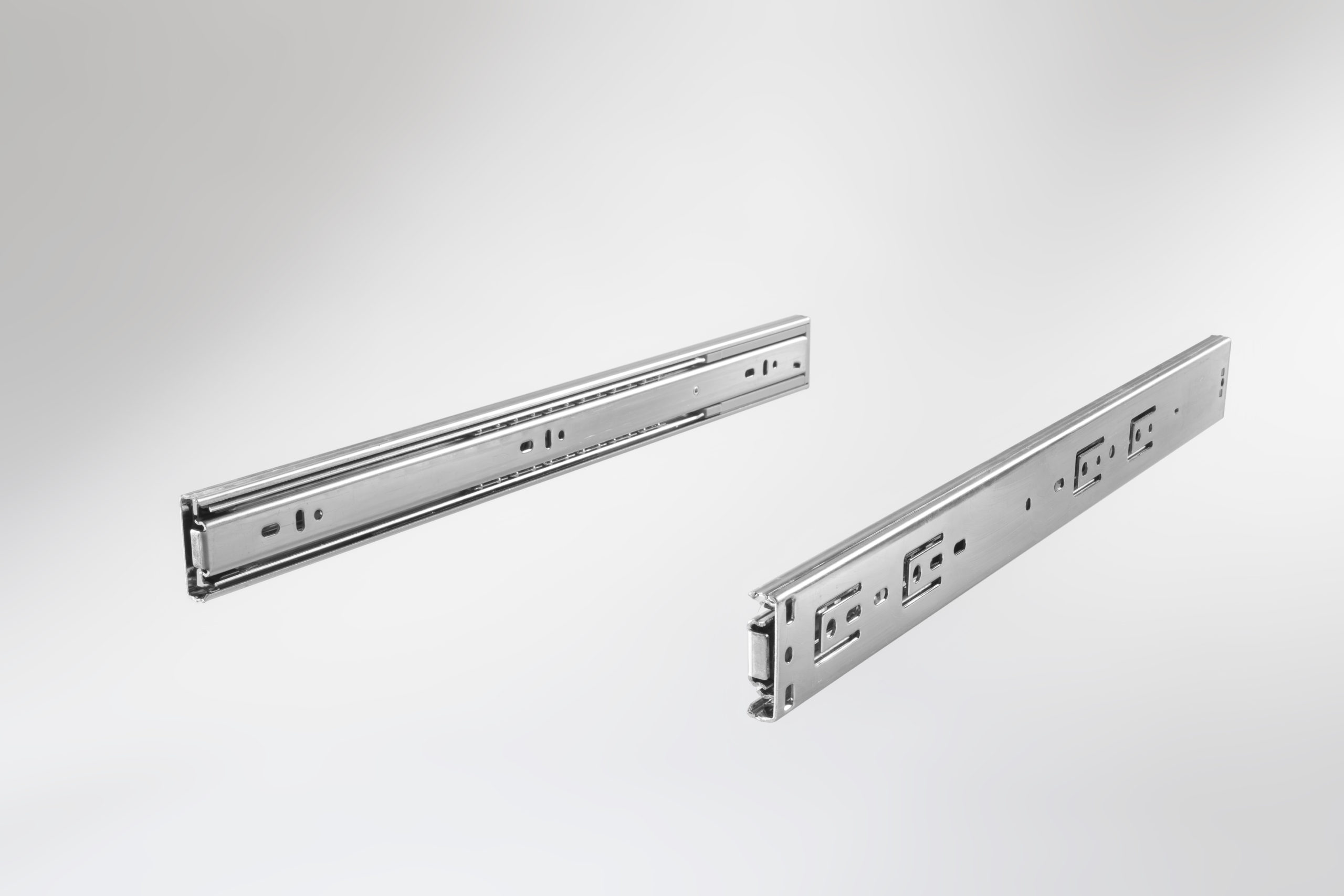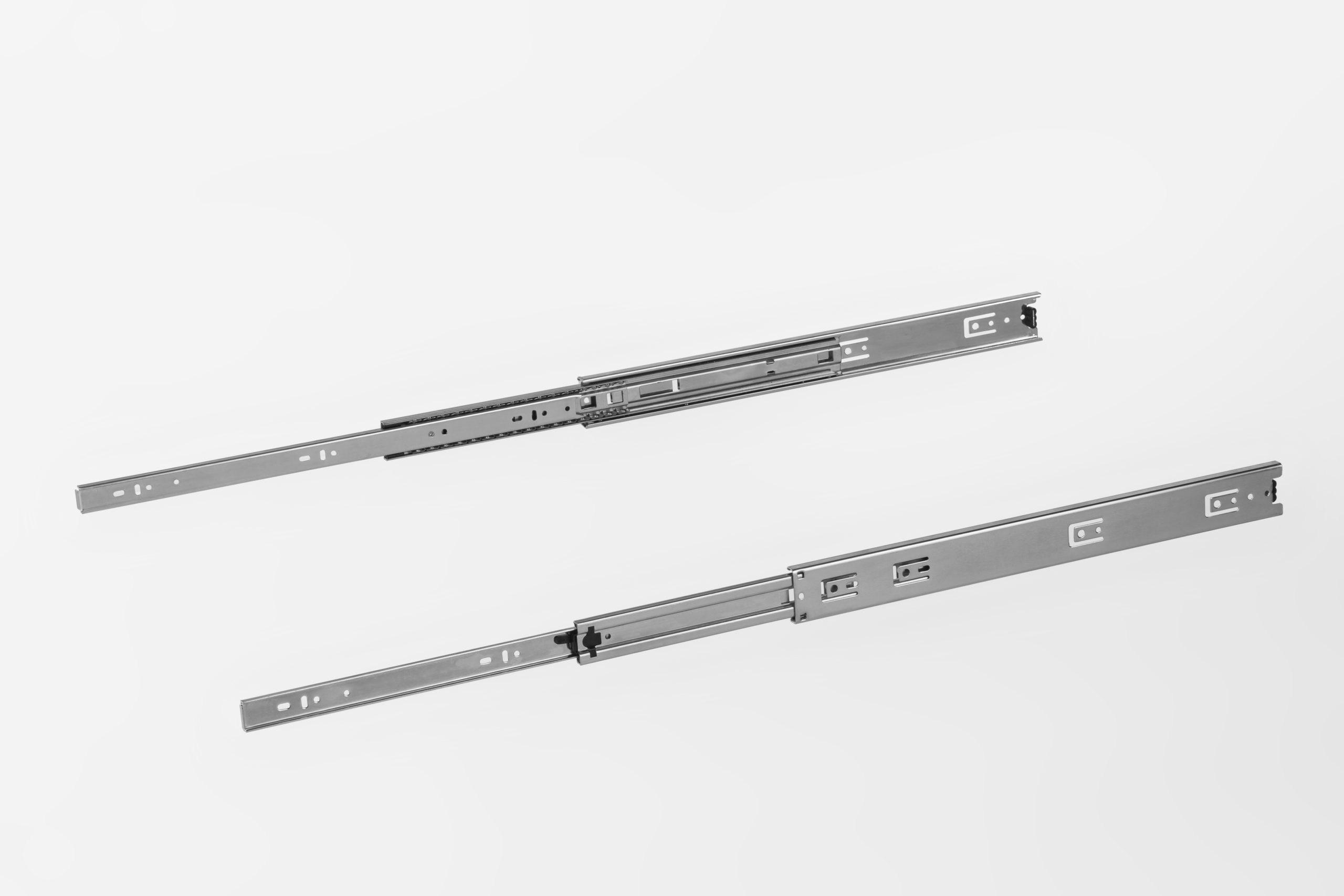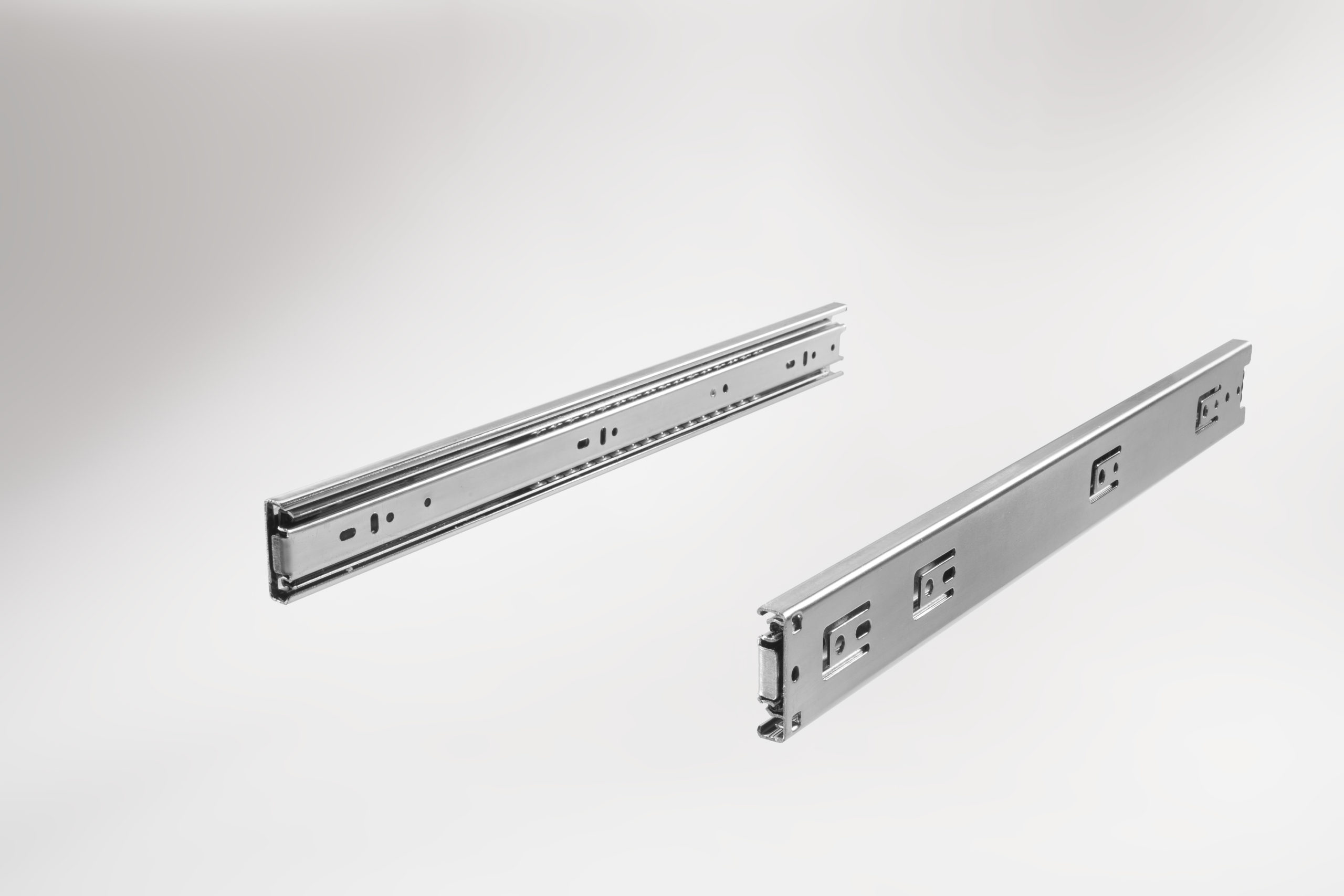 Comfy 145 – Slow Motion Ball Bearing Telescopic Channels
Full extension & SlowMotion ball bearing Telescopic Channels
The Comfy system has been installed in drawers in hundreds of millions of cabinets throughout the world for several decades. It is still the most competitive slide s ...The Comfy system has been installed in drawers in hundreds of millions of cabinets throughout the world for several decades. It is still the most competitive slide system for affordable furniture. It benefits from constant technological updates as well as of a range of state-of-the-art accessories. Read More
Colour / Finish :
Zinc
Also Available : Black
Key Features :
Damped solution with last generation technology
Useful progressive full extension ball bearing runners
Chipboard screws for drawer fastening
Smoother sliding on steel ball bearings
Unlocking device
Silent and controlled
Large range of depths from 350 to 700 mm
Excellent load ability with 35 kg dynamic standard capacity throughout the range
The Comfy system has been installed in drawers in hundreds of millions of cabinets throughout the world for several decades. It is still the most competitive slide system for affordable furniture. It benefits from constant technological updates as well as of a range of state-of-the-art accessories.
Artical
SAP
Item Description
Length
Qty
Unit
PU
HSN CODE
SLOWMOTION BALL BEARING TELESCOPIC CHANNEL, ZINC- 45 KG
5451450325000
5451450S25X00
SLOWMOTION BALL BEARING TELESCOPIC CHANNEL, ZINC
250 MM
1
SET
10
83024200
5451450330000
5451450S30X00
SLOWMOTION BALL BEARING TELESCOPIC CHANNEL, ZINC
300 MM
1
SET
10
83024200
5451450335000
5451450S35X00
SLOWMOTION BALL BEARING TELESCOPIC CHANNEL, ZINC
350 MM
1
SET
10
83024200
5451450340000
5451450S40X00
SLOWMOTION BALL BEARING TELESCOPIC CHANNEL, ZINC
400 MM
1
SET
10
83024200
5451450345000
5451450S45X00
SLOWMOTION BALL BEARING TELESCOPIC CHANNEL, ZINC
450 MM
1
SET
10
83024200
5451450350000
5451450S50X00
SLOWMOTION BALL BEARING TELESCOPIC CHANNEL, ZINC
500 MM
1
SET
10
83024200
5451450355000
5451450S55X00
SLOWMOTION BALL BEARING TELESCOPIC CHANNEL, ZINC
550 MM
1
SET
10
83024200