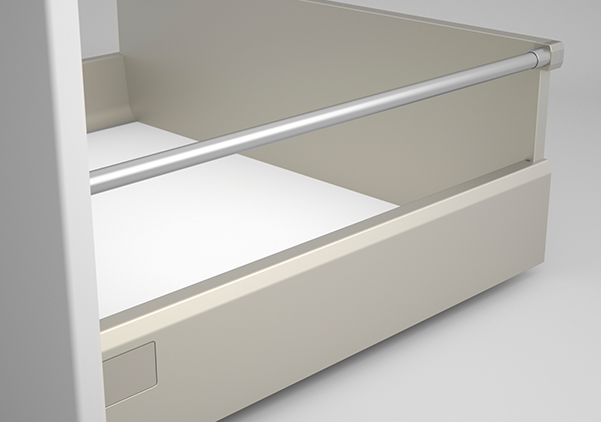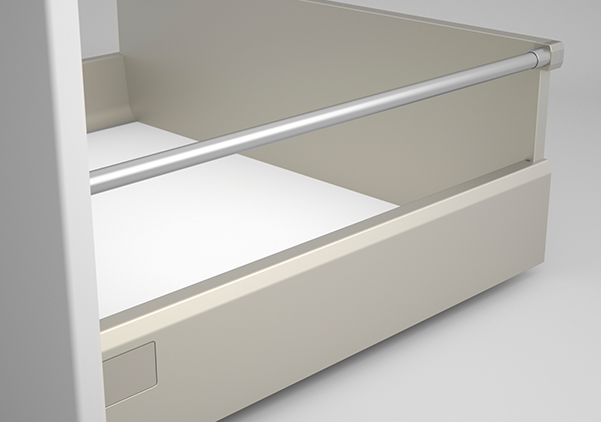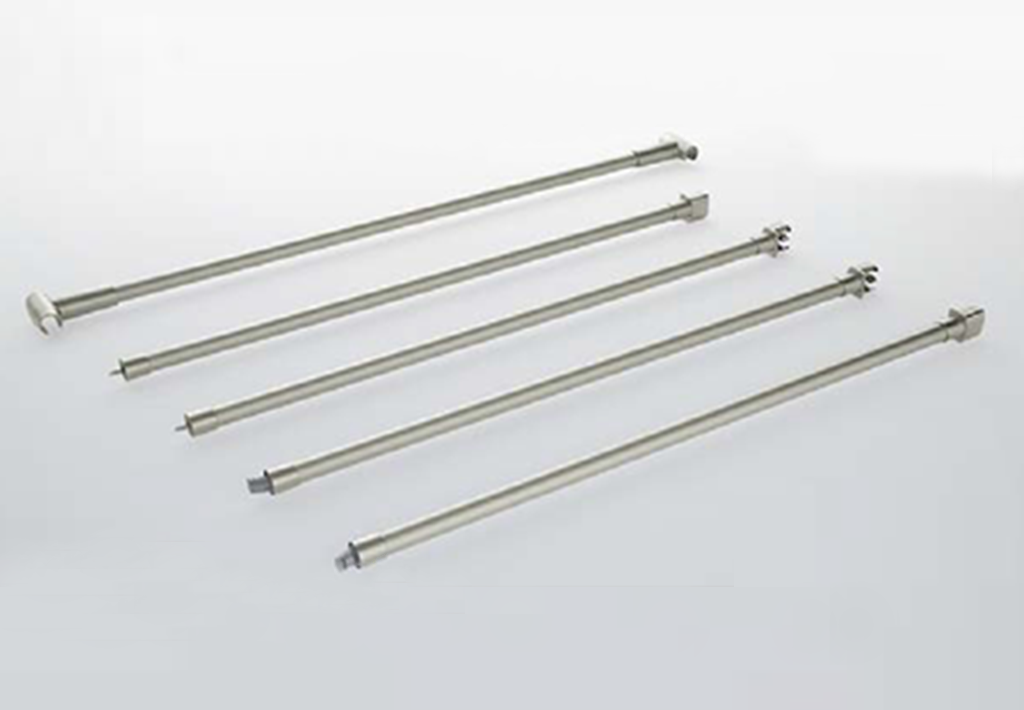 Ten Drawer System with Round Railing
Height – 180mm
Ten is the new benchmark in affordable high quality and high performance double wall drawer technology. Ten is a complete range with products for all the usual appli ...Ten is the new benchmark in affordable high quality and high performance double wall drawer technology. Ten is a complete range with products for all the usual applications with clever solutions, Italian design and elegance. The name Ten symbolises the fulfilment of the highest criteria of product performance, where every detail counts. The state-of-the-art conception, the use of environment-friendly materials and production solutions, together with the known expertise of FGV, make TEN a perfect product for its niche. Read More
Colour / Finish :
Storm Grey
Key Features :
Full-extension sliding system with a load capacity of 45kg throughout the range with Dual-Synchro stabilisation
Depths of 450 and 500mm
Simple click-on bracket for safe back fixing on steel panel or bracket for wooden panel
Integrated inclination adjustment for +/- 3.5mm
Three standard metal finishes perfectly matching the drawer finish: Storm Grey, Standard Grey and Polar White
Colour and finish enhances quality feel
Excellent side retention in high drawer applications
Ten is the new benchmark in affordable high quality and high performance double wall drawer technology. Ten is a complete range with products for all the usual applications with clever solutions, Italian design and elegance. The name Ten symbolises the fulfilment of the highest criteria of product performance, where every detail counts. The state-of-the-art conception, the use of environment-friendly materials and production solutions, together with the known expertise of FGV, make TEN a perfect product for its niche.
Artical
SAP
Item Description
LENGTH
QTY
UNIT
PU
HSN CODE
PRODUCT :- STROM GREY
58XEAGS845XA0S0
58XEAGS845XA0S0
DRAWER SYSTEM WITH ROUND RAILING,
H=180 MM
450 MM
1
SET
1
83021090
58XEAGS885XA0S0
58XEAGS655XA0S0
DRAWER SYSTEM WITH ROUND RAILING,
H=180 MM
500 MM
1
SET
1
83021090