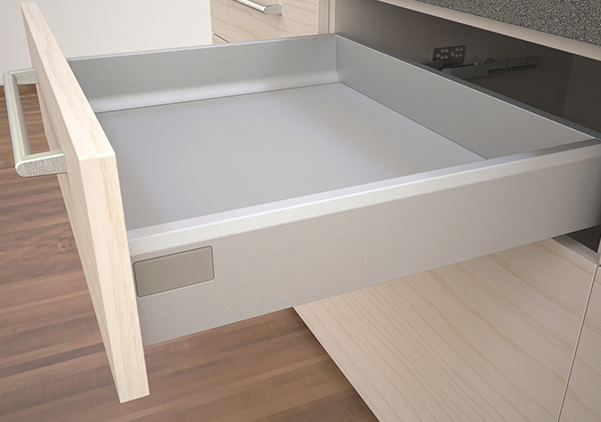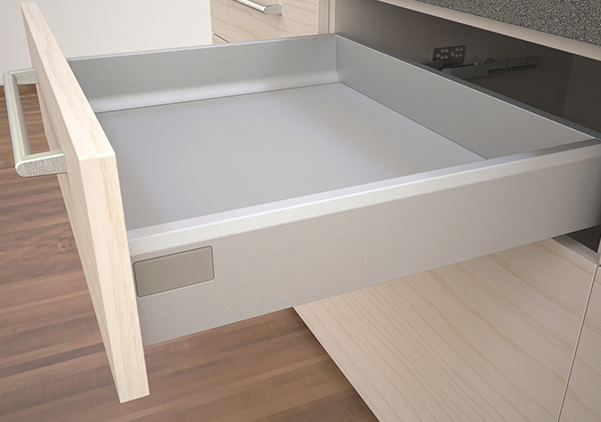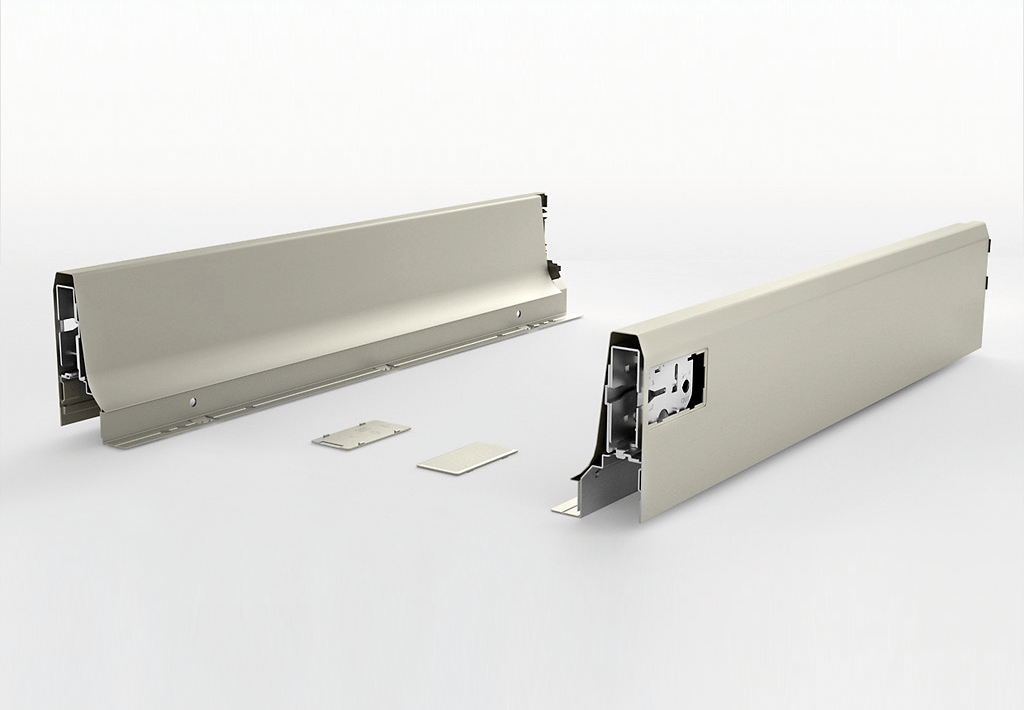 Ten Drawer System Normal
Normal Drawer. Height – 90mm
Ten is the new benchmark in affordable high quality and high performance double wall drawer technology. Ten is a complete range with products for all the usual appli ...Ten is the new benchmark in affordable high quality and high performance double wall drawer technology. Ten is a complete range with products for all the usual applications with clever solutions, Italian design and elegance. The name Ten symbolises the fulfilment of the highest criteria of product performance, where every detail counts. The state-of-the-art conception, the use of environment-friendly materials and production solutions, together with the known expertise of FGV, make TEN a perfect product for its niche. Read More
Colour / Finish :
Standard Grey
Key Features :
Full-extension sliding system with a load capacity of 45kg throughout the range with Dual-Synchro stabilisation
Depths of 450 and 500mm
All steel front fixing mechanism for strong and secure fixing
Straight front presentation and tolerant self-attracting feature
One Step 2D adjustment via cams and easy assembly and disassembly of the front
Steel slide fixing for high slam-open resistance and transport safety
Bottom fixing via ClawFix or screws without processing on the panel
Bottom panel and back panel with identical width
Decorative cover cap with possibility of customisation
Eco-friendly boomerang packing
Optimised inner space thanks to straight outer face and ergonomic curved and access friendly inner face
Easy to clean, thanks to hygienic bottom lip and clean adjustment of every connection
GreenSilver® technology for low carbon footprint production process and 100% recycle ability for reduced ecological impact
Ten is the new benchmark in affordable high quality and high performance double wall drawer technology. Ten is a complete range with products for all the usual applications with clever solutions, Italian design and elegance. The name Ten symbolises the fulfilment of the highest criteria of product performance, where every detail counts. The state-of-the-art conception, the use of environment-friendly materials and production solutions, together with the known expertise of FGV, make TEN a perfect product for its niche.
Artical
SAP
Item Description
LENGTH
QTY
UNIT
PU
HSN CODE
PRODUCT :- STANDARD GREY
58XEAKB645XA0S0
58XEAKB645XA0S0
DRAWER SYSTEM REGULAR H =90 MM
450 MM
1
SET
1
83021090
58XEAKB650XA0S0
58XEAKB650XA0S0
DRAWER SYSTEM REGULAR H =90 MM
500 MM
1
SET
1
83021090